Why Buy with KW?
We love helping buyers find their dream home! That's why we work with each client individually, taking the time to understand their unique lifestyles, needs and wishes.
When You Work With Us, You Get:
> A knowledgeable and professional real estate agent
> A committed ally to negotiate on your behalf
> The systems in place to streamline buying your home
> The backing of a trusted company, Keller Williams
We Commit to Helping You With Your Home Search By:
> Previewing homes in advance on your behalf
> Personally touring homes and neighborhoods with you
> Keeping you informed of new homes on the market
> Helping you preview homes on the Web
> Advising you of other homes that have sold and for how much
> Working with you until we find the home of your dreams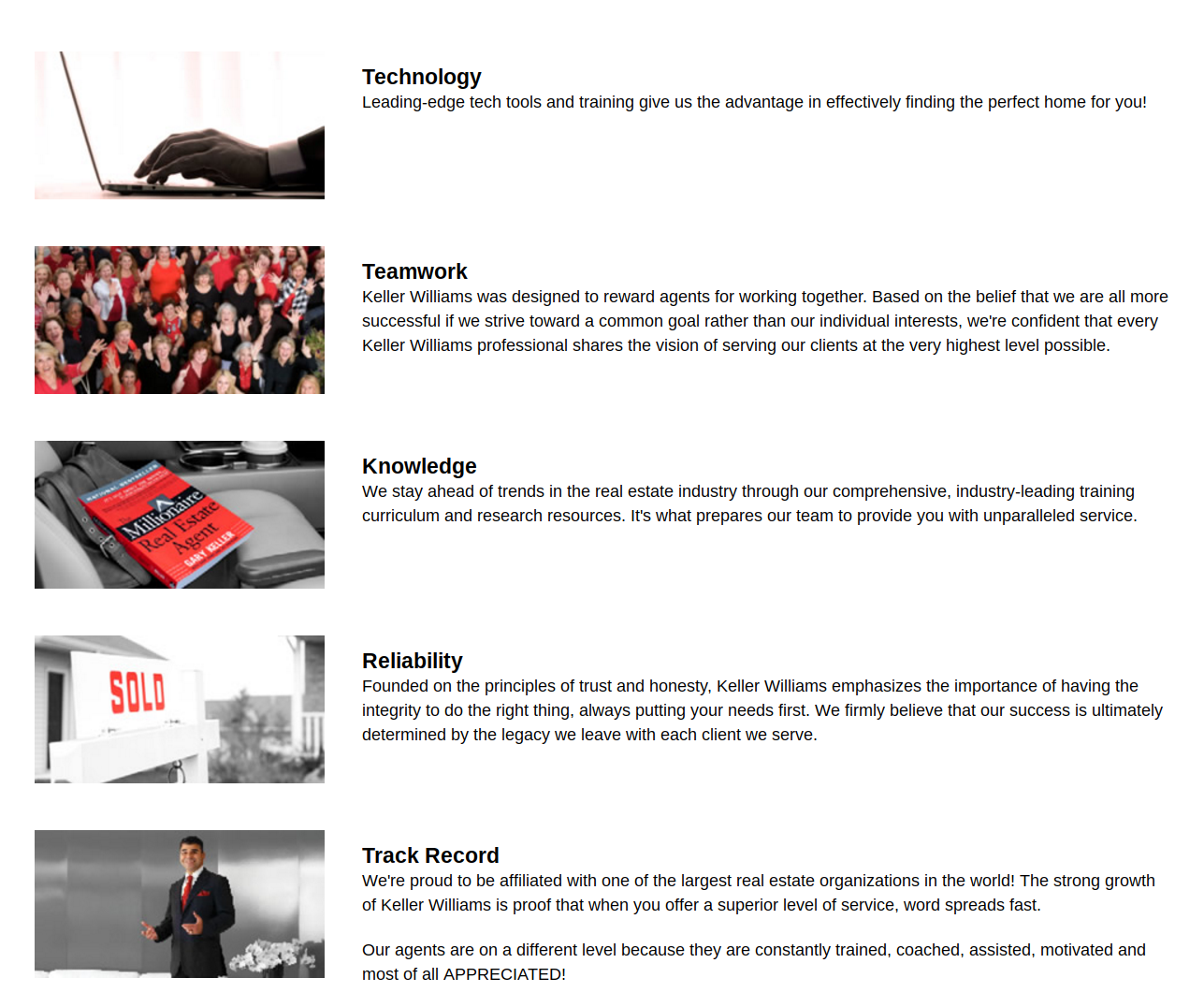 Ready to Begin Looking at Homes for Sale?Search homes for sale and use our expertise to help you gain the most in today's real estate market.
Learn More
8 STEPS TO BUYING A HOME
GET MY MOBILE APP